About Shark Ag Consulting Ltd.
Who we are is what helps us stand out from other agronomists. We are farmers helping farmers. We implement the same technology, practices and processes on our own farms as we recommend to our clients.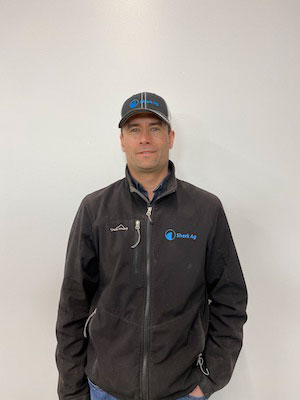 Mark Gordon
Mark was born and raised at Melfort, SK. He has been involved with the family farm from an early age. Agriculture has been Mark's passion, and he operates his own small farming operation today. He received his diploma in agriculture from the University of Saskatchewan in 2003. His work experience includes a sales position with the Flaman Group in Prince Albert, SK, as well as grain processing and procurement with Naber Seed and Grain Co. in Melfort. Mark went on to become an Agri-Coach with the Agri-Trend network building extensive connections across the prairie agronomy community. Since 2012 Mark has been building his independent agronomy coaching business focusing on building his clients' profit potential.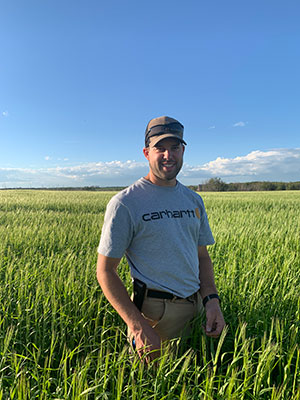 Braeden Syroteuk BSc, PAg
Braeden grew up on the family farm near Burr, SK. He has been passionate about agriculture from a young age and pursued his Bachelor of Science in Agriculture at the University of Saskatchewan, convocating in 2013. Braeden began his career in the Agri-Trend network with Cervus Equipment as a Geo-Coach. In 2015 he joined Shark Ag, bringing together his technical skills as a Geo-Coach and passion for agronomy to his role as precision agronomist. Braeden's primary focus has been to help Shark Ag clients implement a wide variety of precision ag technology to improve production and profits on the farm. Braeden has been farming alongside his family since 2015. In his free time, he enjoys riding horses, hunting and playing a variety of sports including curling and hockey.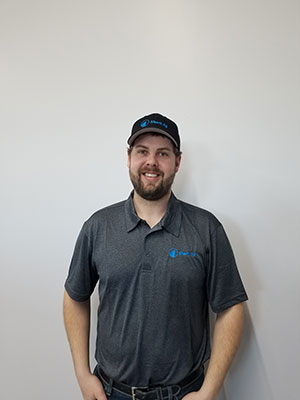 Cagen Wilkinson
Cagen grew up on a mixed family farm near Crooked River, SK. This is where his love of agriculture grew and is why he is involved in the industry. Cagen graduated from Vermilion Lakeland College in 2010 with an Environmental Sciences Diploma. He started working with Shark Ag in 2018 as a professional agrologist. Cagen works closely with his clients ensuring decisions are well informed through his expertise and extensive network of industry experts. He is confident in providing a wide range of agronomic knowledge and topics. He also currently farms alongside his family.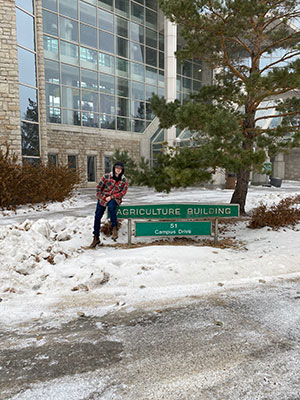 Myles Dupin
Myles started working with Shark Ag in 2019 as a summer student and has now moved into a full time position. He convocated in June of 2021 from the University of Saskatchewan with a degree in Agribusiness and minor in Field Crop Production. Myles grew up on a grain farm north west of Melfort SK where he farms with his dad and brother. Besides work Myles enjoys outdoor activities like dirt biking, sledding, and snowboarding.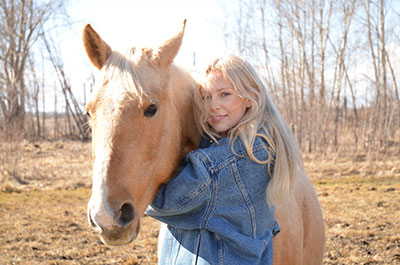 Michelle Burko
Michelle was born and raised near Elfros, SK on her family's grain farm. At a young age she knew she wanted to follow in her Dad's footsteps and work in the agriculture industry. Michelle graduated from the University of Saskatchewan in 2020 with a degree in Agronomy. She started working at Shark Ag in the spring of 2020. As a new team member, she is learning about the philosophy behind Shark Ag and the practical side of agronomy. Michelle loves spending her days soil sampling and scouting fields. She loves meeting new clients and helping them achieve their farming goals.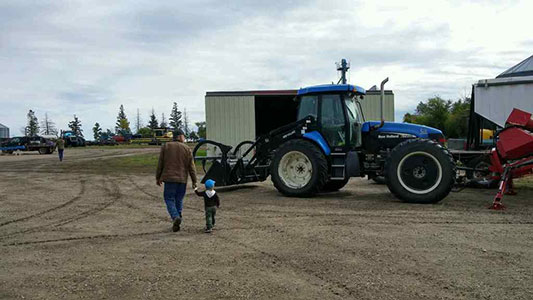 Dwight Markland
Dwight grew up on a farm at Ruthilda, SK. After graduating from U of S, he ran a mixed farm near Melfort for 40 years, as well as working part time for a local computer store. Still being excited by ag tech after retiring from farming, he started working for Shark Ag flying a drone in 2019. Beside the grey haired perspective, Dwight provides hardware and data processing support.